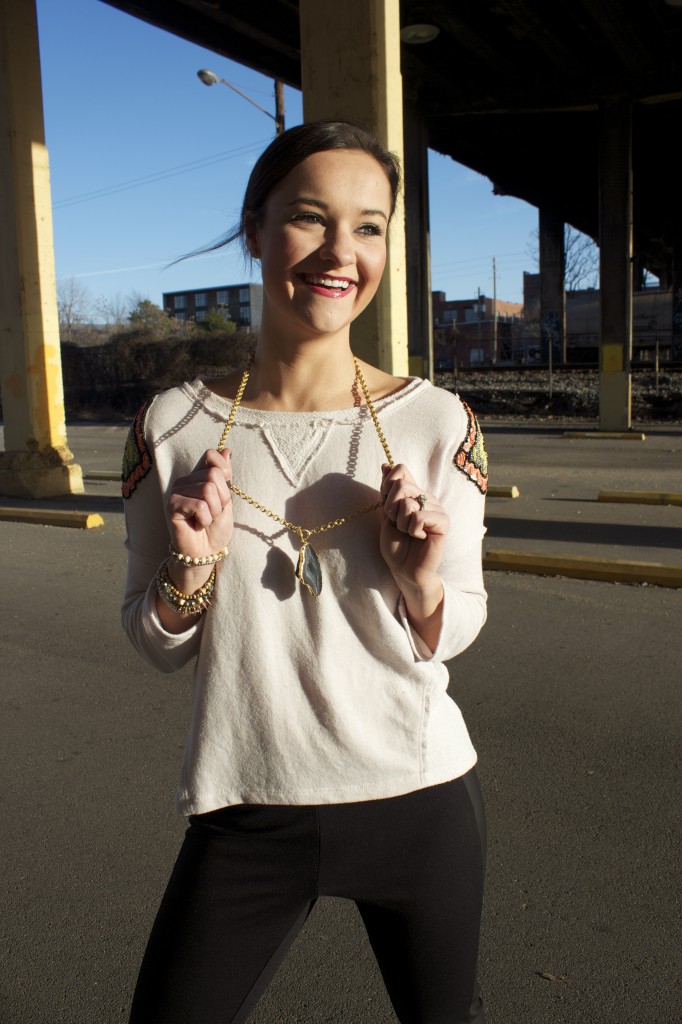 Happy Honeymoon, Neely! I'm so thankful Neely is letting me guest post here on things you learn from your first year of marriage. I'm Heather and I blog and do social media consulting at My Life Well Loved. My Life Well Loved empowers women to be their best in healthy living, southern style, recipes, faith, beauty and finding balance. Join me on the journey!
Since we're celebrating Neely's marriage this week and I've been married to my amazing husband for 6 years last month, I thought I'd share some of the things that I had to learn the first year of our marriage.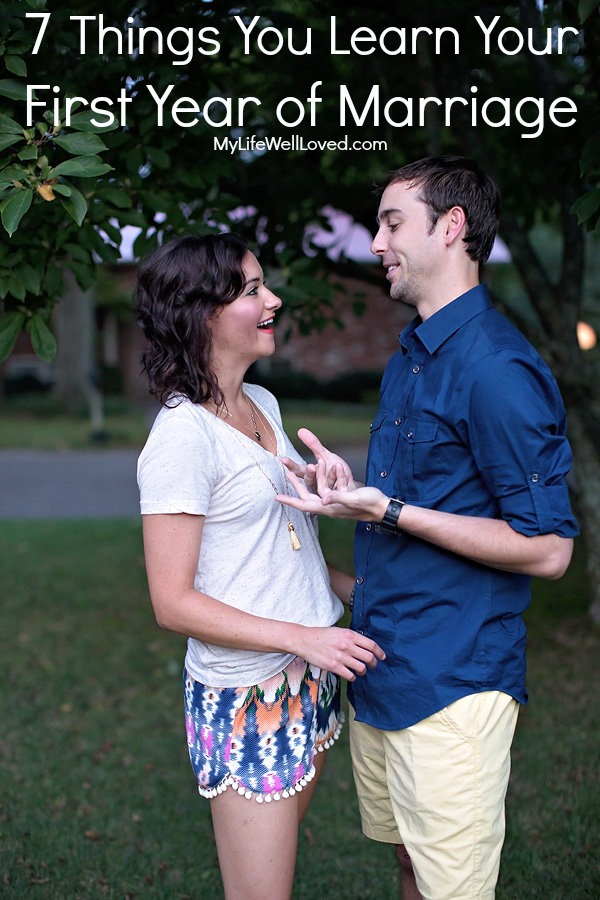 The first year of marriage isn't easy, but it is so rewarding and exciting. Here's 7 things I learned during the first year of our marriage:
1. I'm selfish. Sadly enough I realized just how selfish I was during the first year of our marriage. It is so natural to look out for #1. I constantly find myself having to re-learn that I have to give everything I have got to our marriage. It's not 50/50, it's 100/100. Just because I'm tired doesn't mean I should treat my husband any less than how I feel at 100%. It's hard to remember that in the moment, but I have to remember he can be tired too and everyone wins if we treat the other person like they are the most important person in the world.
2. Compromise is everything. This seems like a "duh" answer until you're in the thick of an argument, or "discussion" as we like to call it. We have found that normally when we disagree, both parties are at least a little bit right. Being the first to say I'm sorry can be very hard. And yet, it opens up the flood gates for reconciliation. Sometimes, it's nice just to feel heard or just to remind each other during tough times that "I still love you, I just want to work through this together."
3. Space is needed. I thought when we first got married that it would be just like when we dated. When we were both home, we would both be cuddled up on the couch, or talking constantly, or holding hands, etc. I quickly learned for my husband's internal well-being he needed alone time, just as much as I needed interaction. I try to plan one night a week at least where I go out with girlfriends or family and let him have his alone time while I get to catch up with others that I love.
4. Baseline. Set yourself up for success! What is important to you as the foundation of what the two of you hold dear or believe in? For Eric and I, it was very important that we set our baseline solidly plugged into a church to set that foundation for our marriage. We really wanted to invest in a small group to get to know and do life with other like-minded Christian couples. That way we started our marriage out with new couple friends that have proved to be life-long friends so far with similar values to us.
6. Date nights. Date nights are critical to stay plugged in as a power couple. Even though we don't have kids yet, we find that with multiple jobs and school, it can be hard to get in the quality time that we crave. I'm so thankful for a husband who initiates date nights usually once a week to make sure we are communicating and taking a moment away from home or in our home to be "just the two of us." No phones, no distractions. I can't imagine how much more imperative these nights will be once we have kids!
7. Praise is important. Your opinion matters to your spouse more than anyone else in this world; that's why he picked you to spend the rest of his life with! So, when you think your husband looks cute, does a great job cleaning the house, notices things that make you smile, or makes a smarty pants move at work, TELL HIM! Men love to feel respected by their wives just as much as we adore being loved and doted on. We have found in our marriage that the times it's hardest to take the time to notice things and give praise are sometimes when it is needed most. When your spouse is stressed, they need to hear affirmation. Give it lovingly and lavishly and I promise you it will be appreciated.
These are just a few of the things I have learned in my 6 years of marriage. I think there are many more things that could be added to this list, so I'd love to hear what the biggest things you learned in your first year of marriage were in the comments below. Please share & then make sure to hop on over and join me in this marriage and life journey!